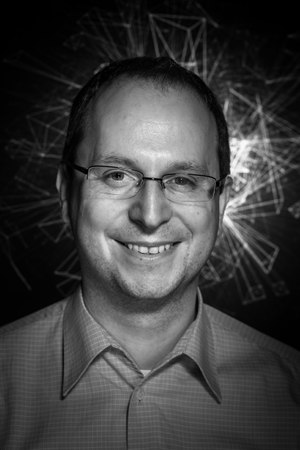 Dr. Rainer Simon
I'm a Senior Scientist and Research Software Engineer at the Data Science and Artificial Intelligence research group at the Austrian Institute of Technology, where I'm co-leading the Cultural Data Science topic. My projects revolve predominantly around the use of computational approaches, AI and semantic technologies in the Digital Humanities and Digital Library fields. I always had a passion for maps, and in many of my projects I have been dealing with geospatial or cartographic data. Previously, I served as the Technical Director for Pelagios, an international initative that aims to foster better linkages between online resources documenting the past. I am also the technical lead for the open source project Recogito, an award-winning online annotation environment for texts and images.
As an avid software developer for more than 15 years, I've had decent exposure to a range of programming languages, including Java, Python, PHP, Groovy, C# and C++, although my favourite languages nowadays are JavaScript, Scala, and Ruby.
Prior to my current position, I worked as a researcher and project manager at the Telecommunications Research Center Vienna, where I also did my PhD in the area of mobile geospatial applications; and as a systems architect for a major Austrian mobile network operator. (There's also a slightly extended - and more academic - version of my bio available here.)
AWARDS
Winner of the Open Publishing Awards 2019, first prize, Open Source Software Category with Recogito.
Winner of the Digital Humanities Awards 2018, Best DH Tool or Suite of Tools category with Recogito.
Digital Humanities Awards 2016, Best DH Data Visualization category with Peripleo.
Winner of the Open Humanities Awards 2014, Open Track category.
Nominated Project Developer of the Year with the Pelagios project at the JISC Geo Programme Awards, London, UK, November 2011.
First Prize at the EuropeanaTech 2011 Hackathon with the CultureGlobe Demo (video).
First place at the 2nd International Nokia Ubimedia Mindtrek Award for the Point to Discover research project, at the Mindtrek 2008 Conference, Tampere, Finland, October 2008.
Best Paper at the W2GIS 2006 Symposium, Hong Kong, China:

Rainer Simon, Peter Fröhlich, Hermann Anegg. Beyond Location Based - The Spatially Aware Mobile Phone. Proceedings of the 6th International Symposium on Web and Wireless Geographical Information Systems (W2GIS 2006), Hong Kong, China, December 4-5, 2006. Springer Lecture Notes in Computer Science, vol. 4295/2006, pp 12-21.

Best Poster at the WWW2004 conference, New York, USA:

Rainer Simon, Michael Jank, Florian Wegscheider. A Generic UIML Vocabulary for Device- and Modality Independent User Interfaces. Poster Proceedings of the 13th International World Wide Web Conference, May 17-22 2004, New York, USA. pp 434-435. ACM Press.
ACTIVITIES & MEMBERSHIPS
Member of the Alliance of Digital Humanities Organizations (ADHO) Linked Open Data Special Interest Group.
Member of the International Cartographic Association Commission on Digital Technologies in Cartographic Heritage.
Co-organizer of the Linked Pasts 2015 (Jul 20-21, London, UK) and Linked Pasts 2016 (Dec 15-16, Madrid, Spain) conferences
Programme Commitee member of the LocWeb - International Workshop on Location and the Web - workshop series (2014 - 2018)
Programme Committee member of the WHiSe - Workshop on Humanities in the Semantic Web - workshop series (2016-1017)
Programme Committee member of SPHINx 2017 - SPatial Humanities meets Spatial INformation Theory - workshop, September 4, 2017, L'Aquila, Italy
Programme Commitee member of the EAGLE 2014 International Conference, Paris, France, September 29-30 2014.